Enjoy these interactive online courses and learn at your own pave in your own time.
Each course is a doorway into the subconscious mind. Enter here to access greater awareness and abundance than you've every thought possible.
If you're ready to go from a walk to a jog so you reach your goals and dreams faster, head over here to check out our online courses. Want to work with Deborah directly? You can do that here.

40 DAYS TO REWRITE YOUR
Money Story
Introduction to the mind-body-money connection.
Learn how to identify subconscious money programming and use EFT Tapping to upgrade your money mindset and wealth consciousness.

Gratitude Rocks
28 days to stress less, sleep better, and become magnetic to money and clients.

Declutter Your Mindset
Meditations
Meditations to expand time, claim your space, and experience true wealth.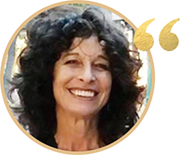 WHEN I STARTED WORKING WITH DEBORAH, I was really struggling with the ebb and flow of money in my business.
As a Realtor, I'm faced with varied yearly income and needed to learn how to stop stressing. What I love most about this work is how comprehensive it is. I never thought about old "stories" affecting my life now. With this work, it is so clear. I am happy to let go of the old "stories" now!
What is unique and brilliant about this work is how quickly I am able to put it into practice for lasting change. I can physically feel the effects of the tapping as I am doing it. The effects are powerful and profound."
PEGGY SPIRO
Realtor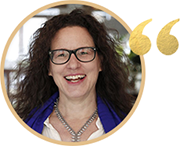 I was inspired to work with Deborah right after my mother died of Alzheimer's. I wanted to reset everything — how I made money, where I lived, my relationships. I was stuck professionally and exhausted emotionally and physically.
Two years later I am living in a different country, wake up happy, enjoy every one of my ongoing relationships, am proactive and positive about my money and am ready for the next big upswing — which I can feel is right on the horizon. Thank you, Deborah!"
Lise Brenner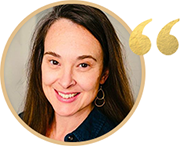 When I came to Deborah, I was stuck in my stories of lack and not enoughness. Through our work, I was able to see clearly how my money beliefs were holding me back.
Today, I'm living a life guided by and filled with pleasure, joy and love. I'm happy to report that I've even signed my first $20k client."
DD Haeg
Pleasure Coach & Embodiment Guide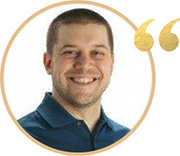 WHEN I FIRST REACHED OUT TO DEBORAH, I was paralyzed with fear and anxiety. I wasn't able to function at work or home. My inability to do anything sent my life and marriage in a downward spiral. I needed help, but didn't know where to look.
Deborah helped me get to the root cause, and she gave me powerful tools to begin healing myself. Thanks to Deborah's coaching, my fears and anxieties have almost completely vanished, my marriage has significantly improved, my confidence has increased greatly, and my productivity has skyrocketed.
You know that life you always wanted to live? Stick with Deborah, and she'll help you develop the mindset, habits, and inner resilience to truly live the life of your dreams. If you are on the fence about coaching with Deborah, go sign up with her now. The life-value I continue to receive from her coaching sessions has been priceless.
JEREMY FINCK
ADHD Coach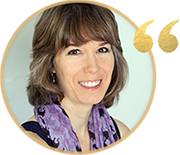 BEFORE WORKING WITH DEBORAH, I was very overwhelmed. I felt unable to complete a program I had started the year before, and I was dealing with a family medical situation that was consuming most of my energy and attention. By the end of six months I felt totally different about my ability to handle the scary medical stuff, and…I had gotten my coaching certification!
My biggest insight was that EVERY part of me is actually O.K.—my fear, my sadness, and my rage—and nothing ever needed to be stamped out. I knew this intellectually but FELT it in my bones after doing the program with her. My husband and I are closer than ever, and Deborah also helped me get out there and give my first coaching talk. She has a great way of blending the emotional and the practical to get you unstuck."
JULIE MUNDT, M.Ed.
Certified Tapping into Wealth Coach