FREE GIFT DOWNLOAD: BEST BRAIN HACKS: 108 Scientific, Spiritual and Sensual Strategies for Success
Experiencing ease, abundance and freedom is way easier than you think.
Are you a high-achieving, heart-centered entrepreneur who is playing small?
Do you want to be paid well for being your brilliant, creative self?
Do you want to learn to trust your intuition?
Do you want to quiet your mind so that ease is your new normal?
Do you want to stop working so hard and start having more freedom?
If you answered YES to any of these questions, you are in the right place.
I help creative, compassionate, visionary thinkers like you master your mindset so that you can stop struggling with self-doubt and self-sabotage and start experiencing ease, abundance, freedom and flow.
When you teach your mind some new habits, it will start orienting towards peace, prosperity and playfulness.

Transforming your fears so you finally feel free.
Hardwiring in habits that create confidence, clarity and calm.
Enjoying a consistent flow of abundance and ease.
Mastering spiritual practices that increase your self-esteem and connection to yourself and others
Discovering true wealth by doing what you love.
Releasing limiting beliefs that have been holding you back.
This is what happens when you change your mind. I'll show you how.
Grab your copy of BEST BRAIN HACKS: 108 Scientific, Spiritual and Sensual Strategies for Success and start training your brain for FREEDOM!
In service of science and spirit,

FOLLOW ME
FRIEND ME
CONNECT WITH ME
JOIN THE GROUP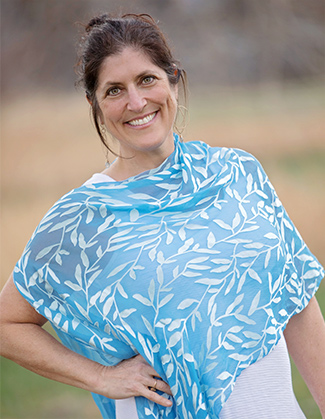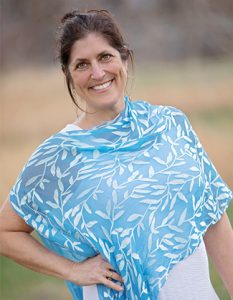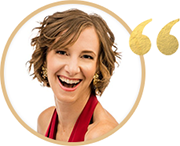 WORKING ONE-ON-ONE WITH DEBORAH IS ONE OF THE BEST INVESTMENTS OF MY TIME AND MONEY I'VE MADE IN MY LIFE.
I've gotten so much out of it, it's hard to sum up in words. My income has quadrupled while working less hours than ever before, and most importantly, I get to serve clients I adore every single day.
If joy, ease, freedom, hope, empowerment, and increased self-worth are what you're looking for, along with increased financial abundance to boot, you've come to the right place. Deborah is a gem of the highest order. Work with her now."
ANASTASIA FRANK
Relationship Coach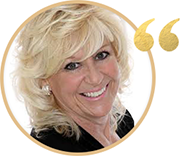 Deborah's no-nonsense, straight-talk teaching method coupled with the 1:1 time spent with her set in motion a glorious trend of MORE of everything good and wonderful appearing in my life.
In a matter of days—yes, days—my book downloads and sales more than doubled. The only thing different was me, more specifically, my attitude. Deborah "rooted out" the old stories, beliefs, and judgments I had been carrying around for decades. In a matter of minutes, I was a new woman. More free. More confident. More self-assured.
If you're ready to welcome MORE wonderment in your life, I invite you to invest in yourself and work with Deborah.
SHIRLEY SPAIN
Author of Dark and Chilling Thrillers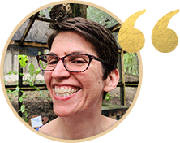 Deborah is a genius at mindset and at unearthing those patterns that no longer serve.
She creates a bubble of safety for you to explore those deep inner workings, that are often scary terrain, while she gently holds your hand and guides you throughout.
I would highly recommend working with Deborah if you are looking to uncover the truth of who you are and live a more connected life with yourself and the world around you."
SUSAN RAGAZZO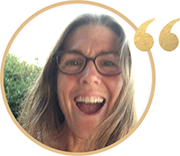 I REALLY, REALLY, REALLY APPRECIATE YOU and am so glad you came into my life. Divine destiny for sure.
With you I feel nurtured, cared for, guided, and very much supported. Deborah definitely woke the tiger in me—I now recognize my negative subconscious patterns and am able to shift gears into a more blissful, proactive state.
Deborah's work is authentic, awakening, no BS, and transforming. I am in awe of her ability to allow the Universe to speak and move through her and guide so many people. Thank you so much for always supporting me and being a model of beauty, excellence, and Divine Woman!!!!"
SHARI HAMMOND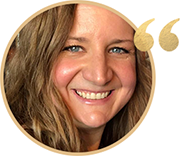 BEFORE WORKING WITH DEBORAH, I avoided my finances, was unclear about my path and I didn't believe I could make money doing what I loved. I was discouraged, and in an endless spin cycle of scraping by each month.
I can't begin to express how revelatory and life-changing this experience has been. I have a bigger, broader vision for my business, my life, the good and beauty I am creating in the world. If you are ready to uplevel your life, your business, your relationships, your money story, your bank account, this is the time."
NICOLLE BENNETT
Creative Capacity Coach, Arts/Health Researcher and Photographer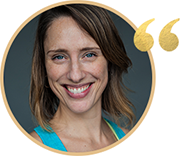 I SIGNED UP TO WORK WITH DEBORAH BECAUSE I WAS STRUGGLING WITH MY MONEY SHADOWS, my self-worth and my earning power.
I've since doubled my income, lost 25 pounds, bought a new house, built a 6-figure business and discovered that pleasure is safe. I feel much more in flow. I have experienced so many breakthroughs… massive collaborations are starting to bubble up in my favor, I'm attracting clients and money and getting me onto a broader stage!
If you are flailing, feeling unbalanced and overworked, or have a sense of lack of power and impact and want to learn how to stand in your feminine power and find success, I recommend working with Deborah!"
TAMSIN ASTOR, PhD
Author, Coach