Stop The Roller Coaster Of Not Enough Money, Time or Fun — and Tap Into Greater Abundance, Energy, Ease And Freedom Than You Ever Imagined
How to create flow in your life and business using ancient wisdom and modern neuroscience
Are you a heart-centered entrepreneur who's working really hard to grow or scale your business, but you're frustrated you're not getting the results you want?
Do you feel like balancing work and life is a never-ending struggle, and you're so busy taking care of everyone else that there's never enough time left for you?
You are not alone.
Perhaps you don't know how to consistently attract ideal clients (you fantasize about walking away from your dream and settling for a "real job," even though you know your soul would hate that).
Or you feel bored and unmotivated by your current work…but it pays well, so you trade your passion for the paycheck (and you're embarrassed to admit you're a slave to money).
Or maybe you're resentful and exhausted because you have to do everything yourself (and by the end of the day, you're out of energy and there's still so much to do)
There's an easier way to make great money doing what you love that doesn't require you to work a bajillion hours, sacrifice your soul, or give your power away.

Double, triple, even quadruple your income while working less and helping more people (yes, it's possible IF you know how)

Wake up each day with energy and enthusiasm to do what you love with clients you adore
10x your productivity so you get more done in less time (so you have more free time for you)
Express yourself confidently and clearly so you feel heard, loved, respected and appreciated (and you trust your own authority!)
Say YES to more love, more ease, more energy, more time, more money, more happiness and more FREEDOM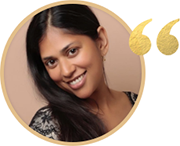 I was drawn to work with Deborah, but I was scared. I had so much fear as I had just gone through a major life transition.
This FLOW course was such a blessing. Deborah has such a great way of identifying limiting beliefs and creating tapping scripts that helped me access my subconscious mind and clear my limitations really fast. I got the results I came for!

I felt exhausted for ages and I can feel my energy returning. I have so much more time for self care. My relationship with my ex is easy, and my kids are healthier and happier (we are quantum leaps from where we were).
I've found new confidence. I'm no longer afraid of money, I've learned to set loving boundaries, and life feels so easy!
Savitri Bhurji
Divine Feminine Energy Healer & Happiness Expert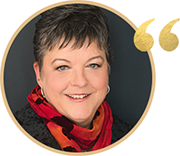 My mindset about money has shifted 180 degrees thanks to Deborah's transformational way of coaching.
I stayed fully open to receive all the coaching, insight, and neurojuju she had to offer, and I raised my rates, launched my first group coaching program, and grew my income – thanks, $18,000 month!
If you're on the fence about enrolling in anything Deborah has to offer, leap into her arms right now. Abundance in all areas of your life will follow.
Maggy Sterner
Brand and Business Coach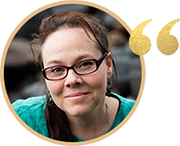 I was struggling to fill my books and make enough money. I was always exhausted and felt like I just had to work harder to provide for my family.
As a result of working with Deborah, my income has tripled, my books are overflowing and my courses are fully booked, all effortlessly. I also have more confidence. I have such ease with money, and my stress around money has disappeared.
Deborah's work has been truly transformational in not just helping me to re-write my patterns but to experience tangible, meaningful results.
Alexandra Williams
Transformational Intuitive Healing and Wellness Coach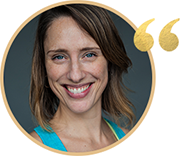 I SIGNED UP TO WORK WITH DEBORAH BECAUSE I WAS STRUGGLING WITH MY MONEY SHADOWS, my self-worth and my earning power. I was struggling with the balance between the masculine and feminine in my business. I was finding it hard to keep the feminine energy present, while trying to create a business which I saw as a masculine endeavor.
Deborah showed me how to open to pleasure and embrace my perfect blend of masculine and feminine! What I love most about this work is that I've learned how to be in total unity. My coaching and my personal life now work together beautifully for success. Deborah was really good at helping me discover how I could live and work on my own terms. When you understand how to navigate and balance that, you're golden.
The biggest transformation I have experienced is in my mindset. It's hard to be successful in business if you're not truly facing all of the negative and erroneous thinking which is just bubbling under the surface!
I've doubled my income, lost 25 pounds, bought a new house, built a 6-figure business and discovered that pleasure is safe. I feel much more in flow. I have experienced so many breakthroughs… massive collaborations are starting to bubble up in my favor, I'm attracting clients and money and getting me onto a broader stage!
The 1:1 coaching is incredibly powerful because Deborah holds space in such a way that I feel totally seen and heard, and able to hear what she has to say to me, even if it might not be what I thought I wanted to hear. She has a deep, loving heart, which she opens up to those she works with, so that they can grow. What is unique and brilliant about this work is strength of the feminine energy in business is made supremely clear.
I have learned how to handle my natural tendency to withdraw and hide when I feel attacked by utilizing the powerful Tapping scripts, mindset work and loving support I've received from Deborah.
If you are flailing, feeling unbalanced and overworked, or have a sense of lack of power and impact and want to learn how to stand in your feminine power and find success, I recommend working with Deborah!
TAMSIN ASTOR
Author, Coach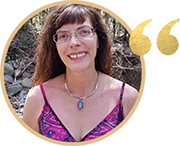 When I first started working with Deborah, I was struggling with self-doubt, undercharging and scared to share my gifts in a big way. My husband wasn't working, my relationship with my son was very intense and strained, and I had hit an income plateau which I couldn't breakthrough.
I was able to work through my money blocks with Deborah's mentoring and she helped me to see the blind spots so that I could continue to grow beyond my limits.
I have surpassed 6 figures, had a $24K launch and it has become easier to offer my services, including consistently enrolling $3K VIP sessions. I now own my value, hold my clarity, trust my gifts, and live from my sacred power, knowing that I am here to change lives.
I have overcome deep-seated fears of speaking up, feel more confident in all areas of my life, my relationship with my son is restored, which has been priceless. I am positioned with more visibility and influence as a healer to attract my ideal clients.
Mariangela Parrodi
Naturopath. Intuitive. Passion to Purpose Mentor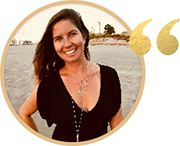 Before joining AMQL, I was unsure about myself, my business, in a toxic relationship, and living in fear with a scarcity mindset.
I have grown exponentially being in Deborah's field in every area of my life, ESPECIALLY believing in my Divine gifts, thus becoming super confident. Within three months of working with Deborah. I hit my first 10K month and have had consistent 8-12K months ever since.
I have worked with many coaches and no one is as genuine, compassionate and inspiring as Deborah. She has assisted in helping me connect more deeply to myself and my own source of infinite love to accept ALL of me.
Deborah has a superpower to shine a light on my blindspots that may be momentarily holding me back so that I can quickly witness, accept, release, and move forward as the Divine co-creator that I am.
If you have a business and are ready to uplevel your overall confidence in mind, body, spirit then look no further you have just found a truly amazing soul, human and coach. In addition, the AMQL community that Deborah has created is a powerful, inspiring group of like-minded souls who love and support one another and are lighting the way for the future of humanity.
Brittany Nicole Maxey
Vedic Astrologer, Ayurvedic Health Practitioner and Cosmic Jewelry Designer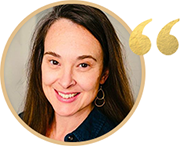 When I came to Deborah I was stuck in my stories of lack and not enoughness which showed up in my life as constant worrying about money/debt, self doubt in all my decisions (especially my business!) and playing out victim stories in very creative ways.
Through our work, I was able to heal some of the core issues with my ex-husband, see clearly how my money beliefs were holding me back and reclaim my sovereignty. The process was messy and uncomfortable. but I always felt seen, heard and held to a higher way of being by Deborah. Because of that, I have a much more expansive and loving relationship to myself, my money and my business.
Today, I'm living a life guided by and filled with pleasure, joy and love. I'm happy to report that I've even signed my first $20k client.
DD Haeg
Pleasure Coach & Embodiment Guide

Do you love helping people so much that you habitually overgive and undercharge — and then wonder why you're not making more money?
(I was puzzled by money for most of my life — until I discovered the missing piece that I'm about to share with you.)

For 20 years, I travelled the world as a freelance documentary filmmaker. I loved being creative and free-spirited…but I hated being stressed about money.
I wanted financial stability, and I wanted creative and spiritual freedom… and I didn't think I could have both.
So, I gave up the life I knew and loved, and headed down the road to something completely different: medical school.

September 2013, my world as I had known it turned upside-down.

First, there was a flood that destroyed a third of our house. My office and meditation space had to be gutted down to the foundation (and insurance didn't cover it). A few weeks later, my dad instantly dropped dead of a massive heart attack.
My stability – physically, spiritually, financially and emotionally – was shaken to the core.
But the universe was not done pulling out the rug from under me. She was just getting started.
The very next day, I was working in an Anatomy Lab (as part of my pre-medical training), and it was my job to remove the heart from the cadaver.
Holding a human heart in my hands was sacred, intimate, humbling and life-changing.

It's not that easy to get to the castle of the heart. It's well-protected by thick walls of muscle and bone and it's surrounded by its own moat — because the heart rules.
I saw so clearly that the heart's dance is one of expanding and contracting, filling and emptying, working and resting, squeezing and relaxing. The heart consistently refreshes and circulates new life throughout the whole body, and at the same time, removes what's old, stale and toxic. The heart does not judge any of it. It just keeps moving, clearing, receiving and letting go.
The heart can speed up or slow down as needed, but it always rests between pumps — and it does not feel guilty for resting! (In fact, all the organ systems in the body naturally maintain a harmonious balance between work and rest.)
The magnetic field of the heart is 100 times stronger than the field generated by the brain (yet how many times had my brain tried to overrule my heart!)
The heart is the body's loyal dance partner, time keeper, messenger and lover. The heart is both leader and follower, instigator and first responder. It's devotion to serving the whole and being in constant communication with every cell in the body is what keeps us alive. The heart is humble, consistent, committed no matter what. It does not act like the alpha leader, although it is.
Being with a heart in this way, I realized that I had been running my business — and living my life — in opposition to life itself.

I had a habit of overworking and undersleeping, overgiving and undercharging … No wonder I was exhausted, depleted and broke. The heart equally gives and receives. I had only been giving.
The heart creates its own unique rhythm. I had been banging my head against the wall of other peoples' rhythms. No wonder I was out of sync with myself.
The heart is committed and consistent. It's resilient and powerfully present, no matter what. The heart's job is to exchange the old for the new. I had thought I was stuck with the old – my old stories, my old patterns, my old wounds. I hadn't realized that with every breath, I was allowed to — supposed to — be hitting refresh. The heart taught me all this.
My own heart cracked open and I stepped in.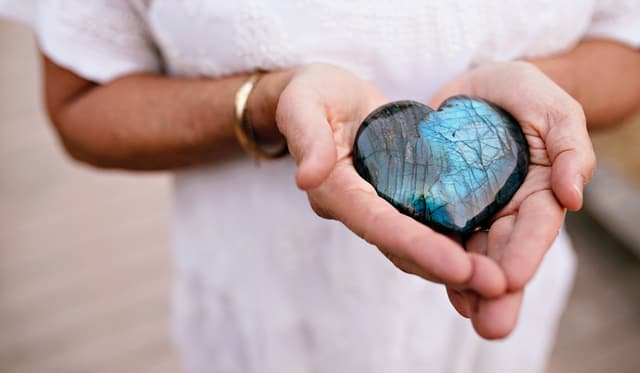 Abundance is an inside job. It's not something you chase. It's who you are. Your inner world creates your outer reality.
Holding a human heart in my hands rocked my world.
I finally understood that living and dying are inextricably linked because they are part of the same one cycle,
To focus on life or death, as though they were separate, was to miss the inherent interconnectedness of everything.
Death creates life and life creates death.
If I was going to commit to living from the heart, I was going to have to learn to let go of old beliefs, thoughts and habits that were killing me… and I was going to have to become a great receiver.
As a filmmaker, I had been focussed on watching the weather "out there," but now I began to pay equal attention to my inner environment. I noticed that some thoughts felt sunny and exciting, while others were turbulent and gloomy. Some thoughts created ease, spaciousness, confidence and possibility, while others instilled panic, anger, sadness or shame.
I saw how quickly my beliefs colored my thoughts, which created my feelings, which caused me to pursue or avoid what I wanted, which led to my results.
Now that I was onto the power of my inner "whether" patterns, I could predict with 100% accuracy and certainty how each day was going to unfold — because I was the one thinking the thoughts.
I could react or I could create. The choice was mine.
I ditched the money drama I'd been addicted to, and I started telling an empowered story.
I started practicing Emotional Freedom Technique (EFT) Tapping and used this mind-body tool to heal physical, emotional and financial wounds that had been causing me pain for decades.
I created movies in my mind that starred me as a creative, heart-centered entrepreneur with a script and a soundtrack that inspired and empowered me to be the hero of my own story. I started acting as though my life depended on it — because it did — and you know what happened?
My income tripled without me raising my rates, doing any marketing or running any ads.
The more I allowed myself to lead from the heart, the more I created, expressed and shared. Joy, ease, creativity, fun — and money! — came back to me tenfold. It felt magical and impossible … and it is neither.
The mind-body practices and processes you're about to learn are simple, actionable, powerful and repeatable.
I'm prepared to share everything I know with those who are ready to receive it. You can be spiritual AND rich. You can be creative AND free.
I can help you access the creative power of your subconscious mind and learn to live from your heart so that your dreams become your reality. I can help you step into the flow of more money, more time, and more energy than you ever thought you could have.
When you tap into the supreme wisdom of your body, you start living, speaking and expressing your Truth without apology, guilt or shame. You start receiving money, praise, appreciation and opportunities. Abundance flows toward you. Money is no longer the boss of you. Other people's judgments, demands and agendas are not the boss of you. You are the boss of you.
I have discovered the master key that unlocks the doors to lasting emotional, financial, physical and spiritual freedom — and it's available to you right now — if your heart says YES.

That knight in shining armor you've been waiting for? She's here and she's YOU. Freedom is closer than you think.
I'm ready for more FREEDOM and FLOW in my life and business!
*Registration for this round is now closed.
Would you love to experience more FLOW of money, time, energy and love in 2021? Schedule your Money Momentum Call now to identify the #1 thing holding you back from having a thriving, spirit-led life and business and let's make 2021 your best year ever.

You are about to learn that what you thought was true about money is actually false.

You may think that money is the problem. It's not. You may think that people with money are the problem. They're not. You may think that when you have money, all your problems will go away. They won't.
Your mindset is trying to get your attention.
Money is your greatest teacher, and it's your ally. It's a window into your core values. How you really feel about money reveals a surprising reflection of YOU.
Change your mindset, and you'll discover more abundance than you ever imagined.


Anatomy of Money FLOW is a powerful course in transformation for creative coaches, healers and business owners ready to jump into the river of abundance and experience accelerated results!
For the past 30 years, I've been a student of meditation, mindfulness, yoga, neuroscience, the human body and and the philosophy of consciousness.
I've always been curious about the mind… and I wondered why does success come so easily to some people, while others flounder and struggle even though they're smart and hard-working?
(I floundered and struggled for decades so this was a very personal question for me).
I am now a sought-after mindset expert because I had to learn (the hard way!) what I now teach:
The way you see it is not the way it is. It's simply the way you see it.
It's kind of like you've been sitting in an obstructed view seat at the theatre your whole life, so you missed some of the key action in the play, so you missed some important pieces of the plot. The play didn't make sense because you didn't see the whole thing. You'll never understand what happened if you keep watching the same play from the same seat.
When you expand your perspective, YOU start to expand.
You become more capable, creative, compassionate and clear. You stop stressing and second guessing yourself. You take more bold action and you speak your truth more. You become less afraid of other people and your own magnificence. A by-product of you growing into a bigger version of yourself is that your income expands, your energy expands, your time expands and love touches everything you do.
When you open yourself for more, more rushes in.
It's ridiculously simple, but most people won't do it, because they'd have to let go of the beliefs about who they are right now to become the person they want to be.
To receive more, you have to let go. The heart taught me that. I'm passing it on.
FLOW is for you if you want more MONEY, TIME, ENERGY and LOVE to flow consistently through your life and business.
Money FLOW
Build, maintain or scale your business so you can teach, serve and share what you love.
Use your voice and claim your authority to make the world a better place for all.
Discover that it's safe for you to be spiritual and rich. In fact, all abundance flows through the doorway of your devotion.
To turn on the money tap, we'll look at Your Personal Prosperity Profile, Your Earliest Money Paradigm, The Dark Side of Money, Being Spiritual and Rich, Rebellion and Responsibility, Why You're Afraid to Sell, and more mindset mojo you need to master to make more money
Time FLOW
10x your productivity so you get more done in less time so you have more free time
Identify your time leaks so you stop wasting time (time = money = freedom)
Learn how to expand time with one of my favorite brain hacks of all time that helps me to stop procrastinating (I use this one daily)
To help you spend your time wisely, we'll look at some common sabotagey habits that eat up time and self-esteem and cost you money, like People-Pleasing, Procrastinating, Overwhelm, Confusion, and Being Afraid to Rock the Boat.
Energy FLOW
Learn strategies for not taking on other people's energy so that you remain steady and calm no matter what's up or down for them.
Manage your own energy so that you don't get burned out with work, family or the news cycle.
Practice mindset reframes that keep you consistently energized, well resourced and in the yummy, juicy flow of LIFE.
To up your energy flow, we'll look at some common habits that zap your energy and life force, like Perfectionism, Negative Self-Talk, Being Invisible, Disqualifying Yourself and Distrusting Your Intuition.
Love FLOW
Love is the Mother of All Flow since everything flows from her(e).
Learn to love yourself more so you stop overgiving, overanalyzing, overcompensating and overcomplicating.
Cultivate greater confidence, connection and self-trust with your Self and others
To up your love mojo, we're going deep into those shadowy places in ourselves we love to hate. You'll learn to Become a Great Receiver, Stop Apologizing, Stop Unwittingly Repelling Clients and Money and Start Loving Your Greatness.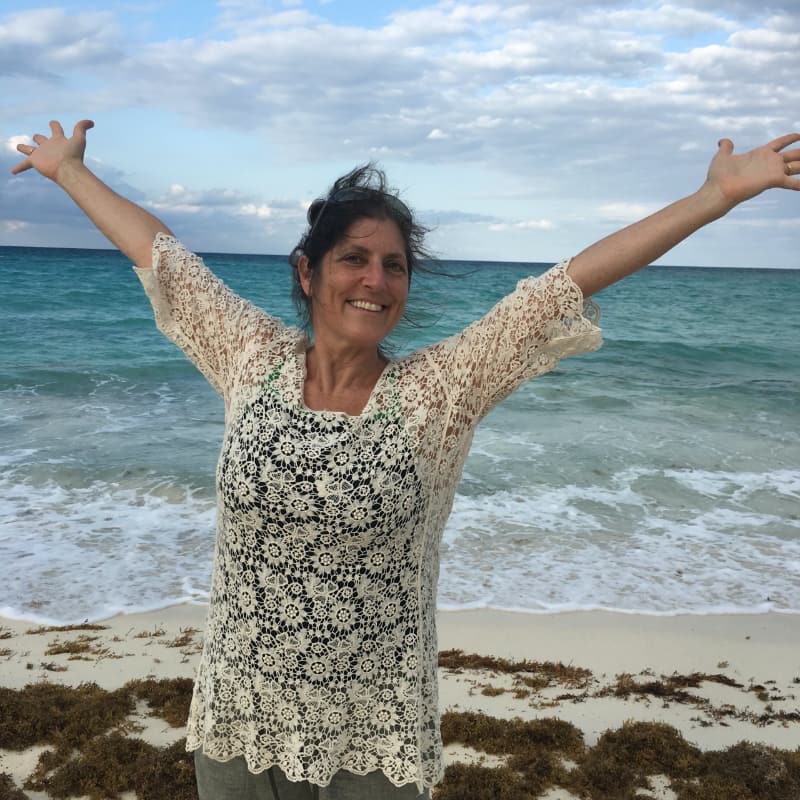 I'm ready for more FREEDOM and FLOW in my life and business!
*Registration for this round is now closed.
Would you love to experience more FLOW of money, time, energy and love in 2021? Schedule your Money Momentum Call now to identify the #1 thing holding you back from having a thriving, spirit-led life and business and let's make 2021 your best year ever.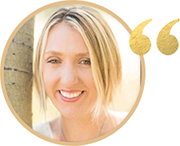 I have known Deborah for over ten years. I know she is the real deal.
I love all the tapping and other practices we did in the FLOW program. I cleared up some money blocks that had been hanging over me most of my adult life. I raised my rates, set stronger boundaries with my clients and at home, and I feel more confident. Taking this course brought me back to me and MY flow.
I now know that I am not alone. I have always been different. I am entrepreneur, and I now know it's okay to live a spirit guided life and also be financially secure and abundant.
If you are really ready to shift and face the truth of how YOU orchestrated your own scarcity, probably to protect yourself or someone else, but want to move forward, then I can't recommend Deborah and her groups enough.
Stefanie Rothert
Acupuncturist, Intuitive Healer and Artist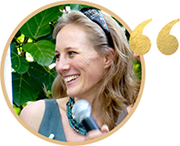 I am so grateful that I found Deborah. The first time I spoke to her I felt so down and broken, and I actually felt guilty for wasting her precious time. I was dealing a lot of self-worth issues, I had a chronic disease and my body was frail. I had trouble promoting myself and making my business work.
There was little flow in my life…so I signed up for FLOW. I had no idea how I was going to pay for it, but I jumped into the deep end and the universe supported me.
The program was so compassionate and mind opening. I loved working in the group because we are mirrors of each other and this really encourages growth on all levels.
This works has been life-changing and has triggered a huge shift in my perspective. I had been working on my health from a nutrition point for years, but I now realise how vitally important the mind is to my well-being. I now feel confident, I have a growing client base, there's movement in my money and more opportunities are constantly flowing into my life. I feel positive, my mind and body feel stronger and I am now excited about what each new day will bring.
Not only do I feel good inside but even the people around me notice the shift and comment how I am glowing and how healthy I look.
If you want more flow and ease in your life on any level, I really recommend working with Deborah. She teaches you how to find the key to the box of treasures you hold inside. I have so much more power than I ever realized to make my life happy, and I now have the tools to do so.

Nicolette Dolleman van Aarst
Integrative Nutritionist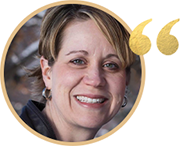 Thank you for being an amazing mentor and guide! I see people differently, I see money so differently, and I see myself in a whole new light!
My husband adores you, too. This FLOW course has been the best marriage counseling! Thanks to this work, our communication and our marriage is better than ever.
Thank you for walking beside me and lighting the path. I am so grateful for you and your profound influence in my life, especially at this time of deep transformation and healing from many years of survival and stressed-out-mom mode.
I'm enjoying my life so much more and finally have that confidence and love, honor and respect for money and financial freedom and abundance! This is the yummy game of life that I have always wanted.
Margaret Caulford
Early Childhood Educator

Choose to master your mindset, and you can direct the flow of abundance for the rest of your life.

If you're looking for my most advanced immersive training and you want your most advanced extraordinary results…this is it.
FLOW includes proven powerful mind-body practices, cutting-edge neuroscience, ancient wisdom, my best brain hacks, prosperity meditations, abundance affirmations, and 6-figure business secrets filtered through the four main themes that touch everything in your life: Money, Time, Energy and Love.
I'll share the same sabotage-busting strategies, perspective shifts and inspired tapping scripts I personally used on myself to surpass six figures in one year, and then in one month, and then in one day. I used tapping (and other mind-body medicine I'll share with you) to clear my fear of being seen, fear of failing, fear of being too much, fear of being too old (and a whole hot mess of other made-up limitations I used to argue for. I know this terrain well. I can help you!).
The only thing standing between where you are now and who you want to become is your mindset. What you focus on, grows.
When you join the Anatomy of Money FLOW, you receive:
16 Group Sessions – will be held on Zoom on Mondays at 12pm MT and Thursdays at 2pm MT to account for people living in different time zones. The full schedule will be sent to you after you have registered.
Recordings of Group Sessions – you'll have lifetime access to all replays so you can learn at your own pace and you'll have a valuable library of tapping scripts and mindset mojo by the end of the course
Private Facebook Group – get answers to questions you didn't even know you had, receive extra support, accountability and community. It's soooo much easier to do this deep inner work together.
Increased confidence, clarity, creativity and calm.
Additional surprises I'm keeping up my sleeve because your brain loves novelty.

Plus these valuable bonuses:
Illustrated Tapping Guide – Learn how to release old, limiting painful patterns and beliefs with a powerful mind-body tool that has been clinically proven to reduce the stress hormone cortisol and increase feelings of calm, well-being and safety ($297 value)
Wealth Accelerator Exercises – Where your attention goes, energy flow. The subconscious leaves clues. These exercises help you see your invisible programming and increase your capacity to receive. ($297 value)
Prosperity Meditations – Use ancient wisdom and modern neuroscience to change your brain chemistry so you stop stressing about money and what other people think about you. ($297 value)

Plus these VIP bonuses if you register by Nov 15th:
TWO PRIVATE Flip Your Money Story Sessions with Deborah – for the first 10 women who register! One of my superpowers is that I have x-ray vision into subconscious patterns so I can help you identify and clear your perceived blocks quickly. You'll also receive a custom tapping recording that speaks directly to your subconscious mind. ($997 value)
VIP Personal Prosperity Profile Group Session with Deborah – You are specifically wired to receive at a certain level, and your body knows exactly what this amount is. Your Personal Prosperity Profile will help you understand exactly where your inner financial thermostat is set, you can crank it up or down and control the flow so you're always comfortable. ($497 value)
Anatomy of Money Online Course ~ 40 Days to Rewrite Your Money Story This signature program has helped thousands of people clear money blocks so they make more money, feel more confident, set clearer boundaries, heal digestive issues, resolve migraines, and more. ($297 value)
Gratitude Rocks Online Course ~ 28 Days to Stress Less, Sleep Better and Become Magnetic to Money + Clients When you develop the attitude of gratitude, you can instantly change from low to high vibe, from worry to anticipation of all the good that's about to drop into your lap, and you become crazy magnetic to money. What you appreciate appreciates. It's the law. ($197 value)

Anatomy of Money FLOW is an advanced personal development training for 20 creative, heart-centered women who are committed to clearing their money blocks and other misperceptions about their magnificence and deservingness so they can thrive, serve and rise to their next level leadership.

All the coaching is being done by me personally. This is a rare opportunity to work with me semi-privately for a fraction of the time and money investment of the other group coaching programs I offer.
If you were to work with me in a yearlong group program and receive this amount of coaching and support, the investment would be $15,814. But we are in extraordinary times right now, and it's important for me to help as many women as I can upgrade their mindsets, reclaim their confidence and accelerate their results NOW, so I'm extending an invitation to you to join me at an extraordinary love investment of $3300 or 4 payments of $997.
One of you will be in the hot seat every week. Group programs are the fastest way I know of to clear money blocks, reclaim your power and experience lasting transformation because we are all mirrors for each other.
For the first 10 women who register, I'm offering an extra special bonus! You get TWO PRIVATE Flip Your Money Story Sessions with me + personalized tapping scripts that laser in on your specific mindset blocks with this bonus. I'm not taking on any private clients between now and the end of the year, so this is the only way to work with me privately.
Are you ready for more money, time, energy and love to flow through your life and business (and for abundance to be your new normal?)


VIP BONUS
For the first 10 women who register
Receive TWO Private
Flip Your Money Story Sessions with Deborah
($997 value)

VIP BONUS – if you register by Nov 15th

VIP Personal Prosperity Profile Group Session with Deborah
($497 value)

VIP BONUS – if you register by Nov 15th
Anatomy of Money Online Course
40 Days to Rewrite Your Money Story
($297 value)


VIP BONUS – if you register by Nov 15th
Gratitude Rocks Online Course
28 Days to Stress Less, Sleep Better and Become Magnetic to Money + Clients
($197 value)


BONUS
Illustrated Tapping Guide
Tapping – also known as Emotional Freedom Technique or EFT – has been clinically proven to reduce cortisol, the neurotransmitter associate with stress and anxiety.
Illustrated Tapping Guide teaches you the step-by-step process to release old, limiting painful patterns so you feel more relaxed, clear and confident.
Custom tapping scripts for stress, scarcity, insecurity, fear and other money monsters.

BONUS
Wealth Accelerator Exercises
Accelerate your wealth consciousness with exercises to help you release buried beliefs and nonconscious habits that are not serving you.
Practice the superpower of seeing the unseen. Do these exercises and discover your true wealth within.

BONUS
Prosperity Meditations
Elevating your health and wealth consciousness is an inside job. Meditation trains your brain for confidence, consistency and commitment to your Self.
Learn simple breathing techniques for ease and relaxation.
Practice powerful affirmations for self-love, self-acceptance and self-confidence.
I'm ready for more FREEDOM and FLOW in my life and business!
*Registration for this round is now closed.
Would you love to experience more FLOW of money, time, energy and love in 2021? Schedule your Money Momentum Call now to identify the #1 thing holding you back from having a thriving, spirit-led life and business and let's make 2021 your best year ever.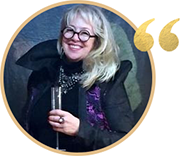 YEARS AGO I WAS DIAGNOSED WITH PTSD.I started taking healing classes to move past it, but nothing helped. With Deborah as my coach, TAPPING has eliminated the stress from my trauma. COMPLETELY!!! Which sooo changes the conversations in my head.
I now have the freedom to take responsibility for my life and choose happiness!! I can feel love!!! Deborah is sooo nurturing and epic in what she does – I have the freedom I have been searching for.
This is my everyday. Money flowing in, joy flowing in, every day has ease! This is exactly what I needed to get on track with my life. Deborah specifically is the best I have worked with! I wish everyone could have a Deborah.
ERIN MAC
Divine Artist, Jewelry Designer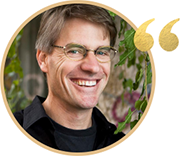 WHEN I STARTED WORKING WITH DEBORAH,I was struggling with low self-esteem, lack of direction, feelings of scarcity, and a general feeling that I was not living up to my potential because something I couldn't quite put my finger on was holding me back. I felt misunderstood, unappreciated, and undervalued at home and at work.
Thanks to this work, I have a greater sense of self-worth. I feel more confident in my daily life and I am less stressed as a whole. I feel overwhelmed less often, and now know some good tools on how to combat overwhelm when it surfaces.
I'm happier being who I am, and feel more comfortable in my own skin. I am more relaxed, confident and at peace with myself. Deborah played a key role in getting me out of the rut I felt stuck in for much of the past decade.
RICK MINNICH
Filmmaker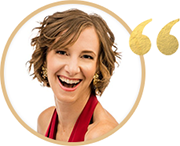 WORKING ONE-ON-ONE WITH DEBORAH is one of the best investments of my time and money I've made in my life.
My income has quadrupled while working less hours than ever before, and most importantly, I get to serve clients I adore every single day. I discovered so many holes in my old thinking and the utterly destructive patterns I'd been carrying around like heavy bricks about money and serving my clients that go back generations if not eons.

If joy, ease, freedom, hope, empowerment, and increased self-worth are what you're looking for, along with increased financial abundance to boot, you've come to the right place. Deborah is a gem of the highest order. Work with her now.
ANASTASIA FRANK
Relationship Coach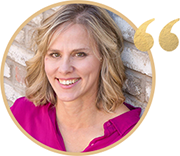 WORKING 1:1 WITH DEBORAH WAS A HUGE SCARY INVESTMENT and it was oh so worth it. Before our work together, I was terrified to raise my prices, charge my worth and I had zero boundaries with clients. I was working my ass off, barely able to pay myself anything or take time off without massive guilt, and I was making very little money.
I thought I was hiring Deborah to help me make more money, and we went SO much deeper than that, uncovering beliefs about money and worthiness that started in my childhood that I had carried into my adult life.
In every session, Deborah kindly and lovingly calls me out on all of my crap and fears and works through each thought pattern with me, supporting me every step of the way. She has an amazing ability to ask exactly the right question and highlight those subconscious beliefs that have been running behind the scenes.
I've since raised my prices considerably and have strict boundaries in place. I've had my biggest earning months ever and I now have consistent income. I've restructured my schedule and have creative time for myself and my writing every morning.
Deborah has a special gift combining spirituality and neuro-brain-juju with the specific concrete steps and templates to run a successful business. Her coaching has opened me up to myself and what is truly possible.
AMY ISAMAN
Writer, Speaker and Coach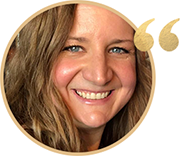 BEFORE I BEGAN WORKING WITH DEBORAH, I WAS COMPLETELY TERRIFIEDby and angry with money. I avoided my finances at all costs, I was unclear about my path and I didn't believe I could make money doing what I loved. I was discouraged, and in what felt like an endless spin cycle of scraping by each month.
I could go on forever about the amazing breakthroughs I have had and am continuing to have while working with Deborah.
I now approach each day with both purpose and ease. I have tools to consistently help me to uplevel, release anxiety, and embrace all of the parts of me. I have grown to really know and appreciate and trust myself more than I ever have before.
I can't begin to express how revelatory and life-changing this experience has been. I have a bigger, broader vision for my business, my life, the good and beauty I am creating in the world.
Please do yourself this favor and work with Deborah. If you are ready to uplevel your life, your business, your relationships, your money story, your bank account, this is the time. Deborah is the real deal. She is the guide and coach for you to move beyond where you could have ever imagined you could go.
NICOLLE BENNETT
Creative Capacity Coach, Arts/Health Researcher and Photographer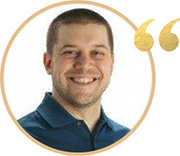 WHEN I FIRST REACHED OUT TO DEBORAH, I was paralyzed with overwhelming fear and anxiety. I felt like a complete fraud. I was living my dream life in many ways, but had completely shut down inside. I wasn't able to function at work or home.
My inability to do anything sent my wife and marriage in a downward spiral. I felt worthless at work, despite positive feedback.
Thanks to Deborah's coaching, my fears and anxieties have almost completely vanished, my marriage has significantly improved, my confidence has increased greatly, and my productivity has skyrocketed. Every aspect of my life has been enriched by this work.
The journey with Deborah has been incredible and it has been a true joy. Deborah doesn't just help you with money. She gives you tools, and she guides you in giving yourself a new life upgrade.
You know that life you always wanted to live? Stick with Deborah, and she'll help you develop the mindset, habits, and inner resilience to truly live the life of your dreams.
If you are on the fence about coaching with Deborah, go sign up with her now. The life-value I continue to receive from her coaching sessions has been priceless. No way to quantify it. She's worth it!
For anyone struggling with their relationship to money, and/or their relationship to THEMSELVES, working with Deborah will lighten your heart, rewire your brain and help empower you to go be your best, most effective and impactful self out in the world.
JEREMY FINCK
Strategy and Risk Policy Analyst

I'm ready for more FREEDOM and FLOW in my life and business!
*Registration for this round is now closed.
Would you love to experience more FLOW of money, time, energy and love in 2021? Schedule your Money Momentum Call now to identify the #1 thing holding you back from having a thriving, spirit-led life and business and let's make 2021 your best year ever.
FAQs
I've tried everything. How do I know this will work for me?
The clearing techniques you're going to learn in this course will address your mindset blocks at the root — at the level of your subconscious mind. Your subconscious has an elephantine memory. It remembers every time you've ever been scared, anxious, stressed, frustrated, mad, overwhelmed, judged, yelled at, reprimanded, etc. and it stores that information carefully because it wants to protect you and keep you safe.
When people ask, "How do I know this will work for me?" it's because on some level, they're running an ancient belief that says, "Nothing ever works for me." And if that's your belief — that nothing ever works for you — that's the first belief you'll work on in this course. As Henry Ford said, "Whether you think you're right or you're wrong — you're right."
Your beliefs create your reality. You're reading this page right now because you KNOW that you want to believe in yourself. You want to stop doubting yourself. You want to stop negating yourself. Self-doubt and self-negation are learned habits, and they can be unlearned.
For example, let's say your conscious mind thinks, "I want to raise my rates" but your subconscious mind remembers a time your parents struggled with money, it will send an immediate signal that it's not safe for you to make plenty of money. Your subconscious mind controls about 95% of your thoughts, beliefs, habits and decisions … your conscious mind wants one thing, and your subconscious is vehemently opposed to that thing. See why there's a conflict of interest? Conscious mind says go, subconscious mind says no way.
Your conscious mind wants to KNOW in advance that it's going to get the results it wants. Your subconscious mind is the CREATOR of the results you want. That's why you cannot solve your your money blocks and other mindset challenges at the level of the conscious mind.
Tapping, as well as the other mind-body tools you'll experience in this course, can help you get your conscious and subconscious to realize they're playing on the same team and both are rooting for you! The processes you'll learn and practice in this course will reveal your subconscious relationship with money, power, authority and your own value. You'll be able to recognize your old programming, and choose to update your operating system so that consistent income, abundance, prosperity and ease are your new normal.
Tapping has changed the minds of millions of people and it can work for you, too.
I don't know how to tap and it sounds weird.
I know! I was introduced to tapping (back in 2000). I was broken-hearted over a failed relationship with a multimillionaire. I was spinning out with thoughts like if only I'd said…, if only I hadn't …, if only I were…. I totally blamed and shamed myself and I couldn't stop crying. I'd already spent thousands of dollars I didn't have on talk therapy, and it wasn't working. Talking about my problems just made them worse.
And then my therapist fired me.
He said I was too negative and there was nothing he could do to help me. That rejection unleashed more tears, anger, shame and resignation. In desperation, I called an energy healer … who introduced me to tapping in 1999 … and the rest is history. I've been tapping for over 20 years and have helped hundreds of clients make more money, heal digestive issues, save their marriages, buy and sell houses, improve relationships with their families, and find their purpose.
Tapping has been clinically proven to reduce the stress hormone cortisol and to interrupt learned fear and anxiety messages that lead to heartache, disappointment and stuckness. It's like scratching across the grooves of a record with a ballpoint pen; the next time you play the record, the familiar, negative messages are no longer audible. The disempowering thoughts that once looped like a broken record can no longer be heard.
If you don't know how to tap, no worries. It's simple, fun and effective, and you'll learn everything you need to know in the course.

How much time will this course this take?

Live group calls will last 60-90 minutes, and live calls are once or twice a week (depending on the week – the full schedule will be mailed to you once you register.) That said, once you realize how transformational this work is, you'll want to tap daily because it feels so good to be calm, clear and confident and free of fear and anxiety.

What if I can't make all the sessions?

All calls are recorded and replays are yours to keep forever, so you can listen to the calls at any time and as often as you like. Many clients have reported that they are still listening to tapping scripts I created for them years ago because the scripts are that powerful and they keep breaking through to new levels every time they do this work.

How long does it take to change my brain?
Scientists estimate that it can take from 18 to 254 days to create a new habit. People create habits faster when they're in a peak emotional state (remember that song from high school that reminds of the person you first kissed? So weird that after all these years, you still know all the words! that's because you were in a peak emotional state when you heard it and the words got seared into your memory in an instant).
Repetition is also key to creating a new habit. On average it 66 days for a new habit to be automatic, but that depends on you, your commitment to the new habit, and what else is going on in your life that may make it extra challenging. This course is scheduled to fall over all the holidays so you can receive maximum support at this darkest time of year when everyone gets triggered. I'm soooooo grateful that tapping is one of my powertools because it has been an anchor for me at this turbulent time. I think it will be for you, too.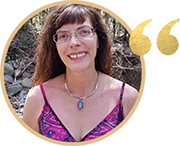 I had been pushing away my abundance because of a deep childhood wound which repelled support, connection and prosperity. By pinpointing the beliefs, Deborah helped me to release the limiting patterns. The next day my 20-year-old son had an open and honest conversation with me, which was totally amazing as our relationship had been strained for years. This significant shift has changed the dynamics at home to being more harmonious. I am more trusting and less guarded, and this has flowed into my business.
Being in Deborah's energy helped me to find the parts of me that had been disconnected. Her loving tone and the way she connects to the higher realms and incorporates neuroscience has helped me to anchor more deeply to my inner strengths, talents and multi-dimensional gifts. With greater confidence and self-trust, I was able to double the number of clients that enrolled into my healing course.

Mariangela Parrodi
Transformational Intuitive Healer and Naturopath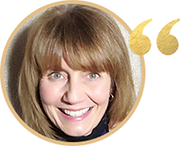 Before FLOW, my inertia around money seemed insurmountable.Having spent decades doing 1:1 in-person work in the holistic health field, when COVID restrictions were instituted, my only source of income disappeared.
When the opportunity arose to sign up for the Flow class, my rational, logical, analytical self was screaming, "But you don't have the money to pay for it!" And my Angel Buddies were saying, "That's exactly why you need to do it."
Three months later, It's such a shift to be pouring loving energy toward myself instead of that constant barrage of criticism I was used to… and now that my inner saboteur has relaxed, I feel so supported and blessed.
I really feel positive and optimistic. I'm finally over that speed bump. I got the momentum to overcome the inertia and now I'm in motion and moving forward. Clients are showing up. Opportunities are showing up. I recently enrolled 8 new clients in one day!

I can't thank you enough for your expert and LOVING guidance. WHO you are has had as much, if not more, of an impact than what you teach. You teach by BEING. What a perfect role model.
I am making great strides. I've turned the scarcity ship around. I've changed my entire business in the last few months, people are loving what I'm doing, and I'm serving more clients than ever now.
I'm a different person from who I was at the beginning of this course. I feel unstoppable. I can't thank you enough for seeing me. It's the greatest gift anybody could receive.
Kate Fotopoulos
Sound Healer, Astrologer, Ayurvedic Practitioner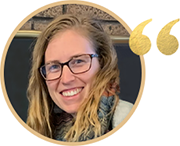 Before FLOW, I had random, confusing pains arising in my body, I felt trapped in a draining relationship that was going nowhere. I was trapped in energy cycles of fear, scarcity and LACK. I was always feeling like my money wasn't enough to do the things I was feeling called to do, even though I've been living mostly on faith for years… Having enrollment conversations would send me flying out of my body and I had a difficult time "selling myself."
During and since FLOW, I finally took the leap and left my 7.5 year relationship. I booked my first real clients – including a healing package for $999 and a pilgrimage package for $1777!
The results my clients are experiencing are BODYMIND-BLOWING and I'm sharing the work that lights up my soul to share!
I was blessed with contract work that brought in $3300 and helped me buy my first car – a symbol of my independence that I've been wanting to claim for 5 years. I channeled 5 new songs and am working on recording the album that I've been aching to birth for my WHOLE LIFE.
I've also learned to lean into my intuition in a new way, so that even if the external circumstances don't seem like I THINK they should, I can still take bigger leaps of faith and be met by the universe in astounding ways. I feel SUPPORTED in a way I couldn't have even imagined before this program!
I FEEL SO JOYFUL, strong and confident. I am OVERFLOWING with gratitude!!
Aeiya Joy

I'm ready for more FREEDOM and FLOW in my life and business!
*Registration for this round is now closed.
Would you love to experience more FLOW of money, time, energy and love in 2021? Schedule your Money Momentum Call now to identify the #1 thing holding you back from having a thriving, spirit-led life and business and let's make 2021 your best year ever.
MY PERSONAL GUARANTEE
Jump in and give this your all. If you're someone who is used to saying "nothing ever works for me," recognize that this an old subconscious condition you've been acting out for decades, and it's your way of staying right where you are because change is threatening to our nervous systems. Give yourself the opportunity to unhook from your self-imposed shackle of self-exclusion and see what happens.
EFT Tapping has been shown in over 100 evidence-based studies to be an effective way to release trauma that has been stored in the body. It can be a powerful tool of transformation for you, too.
I stand strongly behind the transformational power of the Anatomy of Money Programs and my ability to deliver extraordinary insight and value to you. I know these processes are profound, they can be painful, and the rewards for many are remarkable.
That said, if after the first group session, you decide there's nothing here for you, ask for your money back. We'll remove you from the course and refund the remaining payment(s), no questions asked, minus a $100 processing fee. Refund requests must be made in writing to [email protected].